Jacksonville Property Management Blog
Rent Collection Rules of Thumb | Policy Advice for Jacksonville Landlords
08-30-2016
Wanda
Rent Collection
08-30-2016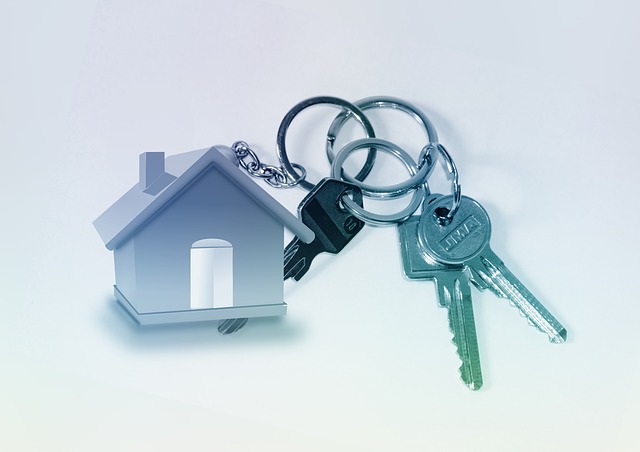 One of the biggest mistakes that many landlords make is that they are reactive instead of proactive when it comes to collecting rent. Jacksonville property management companies like Heth Realty have the advantage of using rent collection software to make the process efficient, easy for the tenants, and successful in bringing in rent on time every month. When you're collecting rent, be consistent and avoid letting payments slide because you want your tenants to like you.
Create a Consistent Rent Collection Policy
Your lease should indicate when rent is due, how much is due, and what the consequences are for late payments. When these expectations are clearly spelled out, your tenants cannot claim that they didn't know where they were supposed to pay or when their payment was due. Enforce your rent collection policies and be consistent. If you let the rent come in late one month, you are essentially inviting your tenants to pay late every month. That's not good for your relationship or your cash flow.

Treat Your Rental Property Like a Business

Sometimes owners will become friendly with their tenants, and then it gets awkward when you find yourself trying to collect late rent. Your tenant should not be your buddy. If you get emotionally invested in the relationship with your renters, it's going to be difficult for you to run your rental property like a business. If you find that you cannot be professional and businesslike when it comes to dealing with your tenants and enforcing the rental due dates and late fees, you need to get professional property management in Jacksonville, Florida. A property manager can remove the emotional aspect of the relationship, and keep you out of the rent collection process entirely.

Have a Process for Collecting Past Due Rent

When rent is officially late, which means the due date and any grace period has come and gone, you need to immediately begin collecting past due rent. Send a letter, make a phone call, and do whatever your lease says you will do. If there's a late fee associated, make sure you collect it. If you aren't aggressive in collecting the rent that is owed, tenants will feel like they can take advantage of you, and you'll be struggling to get the rent paid throughout the entire lease term.


We have an excellent process in place that ensures our landlords and property owners get their money on time every month. We use our rent collection software to track and accept online payments and implement a collection schedule when rent is late. If you'd like some Jacksonville property management help, please contact us at Heth Realty today.


Mastering the Art of DIY Home Inspections
Buying Off-Market Properties
The Real Estate Language
Finding your dream Home
The Art of Home STaging
Selling a home
Safety
Buying a new home
Ways a Fence can Enhance Your Outdoor Space
Warning Signs You Need a New Real Estate Agent
Biggest Benefits of Selling Your Home Discreetly
Buyer Remorse
6 projects that can ruin your home's value
Key Things to Negotiate When Buying a Home
Curb Appeal
Moving to Jacksonville
Buying a House
Renting with Roommates
7 Easy Rental Upgrades
Retire in Jacksonville, FL
Nursing Homes in Florida
Why Jacksonville is Perfect for Young Professionals
Pets in a rental property
Fall Maintenance Tips
Good Property Manager
Rental Property Renovations
Furnished vs. Unfurnished Rentals
Prevent Tenant Damage
Tips for Landords
7 Reasons Why Renting Could be Better
Attract Quality Tenants
How Sober Living House Can Add Value to a Neighborhood
Tenant-Proof your rental
How to Maintain a Good Relationship With Your Tenants
Best Long Distance Moving Companies
7 Best Long-Distance Moving Companies
Top 6 Jacksonville Area Suburbs for Young Families
House Hunting Tips after you Retire
Why Jacksonville is one of the best places to live in the US
Tips for Long-Distance Apartment Hunting
Most Popular Jacksonville Neighborhoods
6 signs it's time to replace your HVAC system
COVID 19
Property Management Education
Rental Property Maintenance in Jacksonville
Landlord Tenant Law
Tenant Eviction
Rental Maintenance
Rent Collection
Security Deposits
Setting the Right Rental Price
Getting Rent Ready
Company
Mastering the Art of DIY Home Inspections: What Every Buyer Should Know
Buying Off-Market Properties
The Real Estate Language; Key Terms and Concepts Every Homebuyer Should Know
The Art of Home Staging: Transforming Your Property for a Quick Sale
Tanya Douglas
Tonya Douglas
Emma Williams
Nessa Brown
East Coast Haul
Old Republic Home Warranty
Wanda